Liz Theophille
Servant leadership: How to lead with the heart ?
What should be the profile of today's leader in an increasingly competitive context as it is today?
How should a leader behave while facing many challenges and still required to get performant results.
Challenges such as budget cuts, more competitive markets locally and internationally … more demanding customers … and a market that demands greater quality and agility in our products and services.
Adding to that, employees which may find it difficult to adapt to these changes which are taking place faster and faster …
Liz Theophille, a Senior IT leader with a multicultural international experience in many large corporate companies will tell us more about how she applies leading with the heart and servant leadership in her daily work with some concrete examples.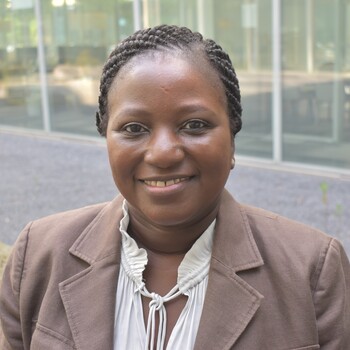 Liz joined Novartis in November 2016 and is currently the Chief Technology Officer &
Digital IT Lead responsible for Technology Strategy, Enterprise Architecture, Digital
Technology enabling platforms, Advanced Analytics and Robotic & Cognitive
Automation Centers of Excellence.
In addition to her current role as CTO&D she is leading a business transformation
programme chaired and sponsored by our CEO named EOS (Enterprise Operations
Simplification) across Novartis to drive innovation, business growth and value. This
programme delivers against one of Novartis key priorities.
Elizabeth has worked in many different industries (Beverage, Media, Airline Transport,
Oil & Gas, IT Consulting, Telecommunications and Pharmaceuticals) over 25 years
and she is an experienced senior IT professional with a proven track record of leading
and delivering complex, strategic global change programmes across the business. She
is very outcome oriented with strong Digital Transformation expertise recognised
across industries
Elizabeth has spent many years of her career working abroad i.e. 2 years in New York,
6 years in France, one year in Germany and now lives and works in
Switzerland.