Diane Lenne et Marie-Solveig Auger
How to accelerate lifelong learning with peers ?
Research in adult learning tells us that 80% of our knowledge is acquired informally, through experience. Most of the time, this knowledge remains invisible and unused, because it is not formulated. Today, there is a way to bring out everyone's best knowledge acquired in our everyday lives, and make its transmission almost instantaneous. Marie-Solveig and Diane from the startup We are Peers show you how to accelerate continuous learning and improvement in your lives with peer learning. Learning is a fun and constant process that's shared at every interaction. So, to learn more, let's never stop sharing. #Learning #EducationReform #Education #Global education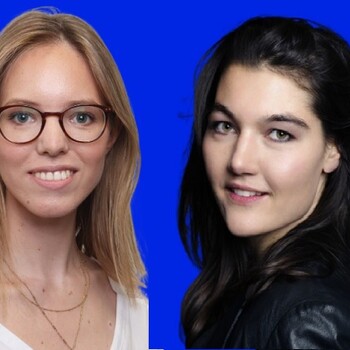 Diane Lenne est Fondatrice de 'We are Peers'
Marie-Solveig est Directrice des Opérations 'We are Peers'
Diane Lenne et Marie-Solveig Auger font partie de We are Peers, la première start-up spécialisée dans l'apprentissage entre pairs. Toutes les deux diplômées de l'emlyon business school, elles accompagnent les écoles, unniversités et entreprises à "apprendre à apprendre".