Gérard Mourou
Extreme light for the production of clean and abundant nuclear energy
Our society today faces an immense existential problem. 84% of our energy is of fossil origin. This may cause irreversible catastrophic climate change and pollution responsible for one among six deaths.
Extreme light applied to nuclear energy could open a new path to energy production. It could activate materials such as thorium or boron allowing abundant energy production free of waste and toxic radiation.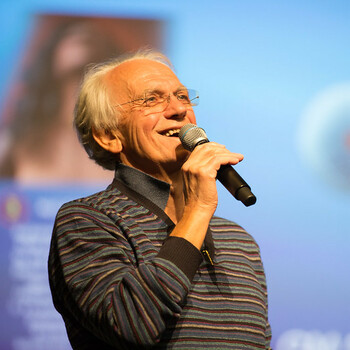 Chercheur, lauréat du prix Nobel de physique 2018

Gérard Albert Mourou est un physicien français qui s'est investi dans le domaine des champs électriques et du laser. Il est le co-inventeur d'une technique d'amplification laser universellement utilisée aujourd'hui et pour laquelle il reçoit le prix Nobel de physique en 2018. Cette invention lui permettra de créer la chirurgie femtoseconde réfractive de l'œil et de la cataracte utilisée sur plus d'un million de patients par an. Il est membre du Haut Collège de l'Ecole Polytechnique.