Florent Kirchner
Cybersecurity & digital trust...a new age of digital enlightenment!
Have you ever thought on how we come to trust intimate information and advice in our everyday interactions? Digital technologies profoundly affect a delicate balance crafted, in some cases, over centuries or millenias. Yet many of us, dazzled by the promise of big data and artificial intelligence, have not noticed this shift in day-to-day life. Computer scientist Florent Kirchner enthusiastically explores the options that we can explore in reaction, highlighting both technological advances and community efforts – creating the conditions for an age of digital enlightenment and renewed trust.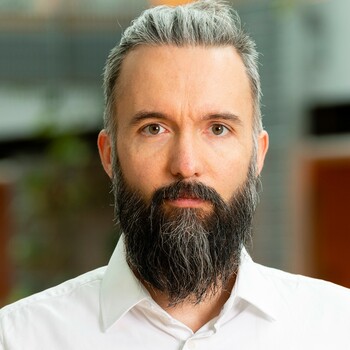 Florent Kirchner dirige le Laboratoire pour la sureté et la sécurité du logiciel ainsi que le programme cybersécurité au CEA LIST. En tant qu'expert senior, il y a développé et mis en place différentes approches de vérification de logiciels à très haute confiance, à la fois dans des cadres académiques et industriels. Il a initié et piloté des collaborations avec divers partenaires internationaux comme Airbus, Bureau Veritas, NASA et SRI international. Comme chef de laboratoire il est responsable d'un groupe de 40 chercheurs effectuant des travaux de à la pointe de l'état de l'art dans les domaines des techniques d'analyse de code et de la vérification de logiciels ; ainsi que de ses activités de divulgation et de communication. Il est un membre actif de divers groupes de travail sur les logiciels de haute confiance chez Systemic, Allistene, GdR, NIS et ESCO.